'Somos Familia' 22
Nike Day of The Dead Collection
Branding, Lettering
Nike, 2022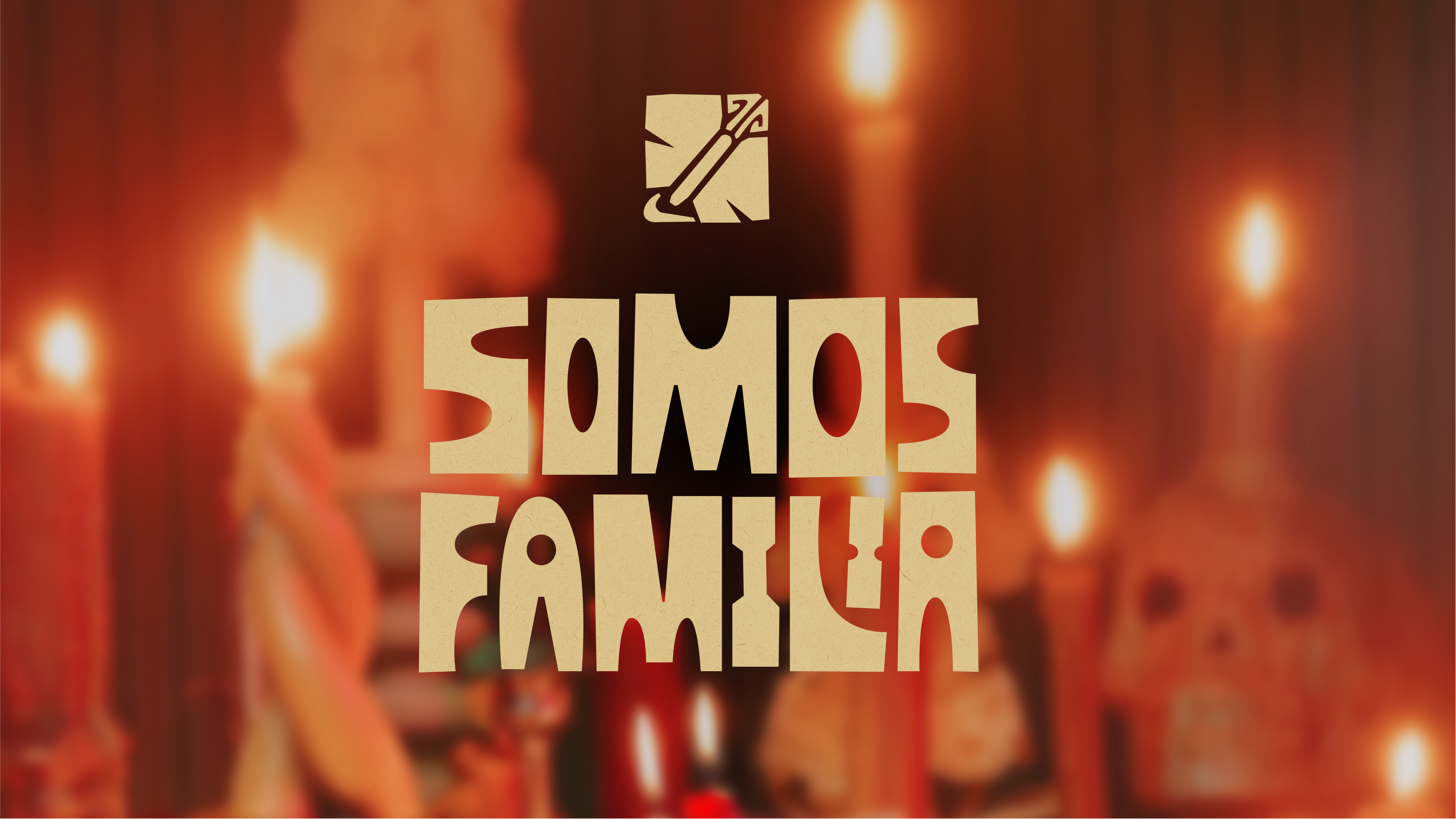 Dia De Muertos, or Day Of The Dead, is one of the most important holidays for those of Mexican heritage. In 2022, along with the GEL team at Nike, I had the privilege to work on 'Somos Familia', a capsule of Footwear and Apparel that yearly celebrates this tradition.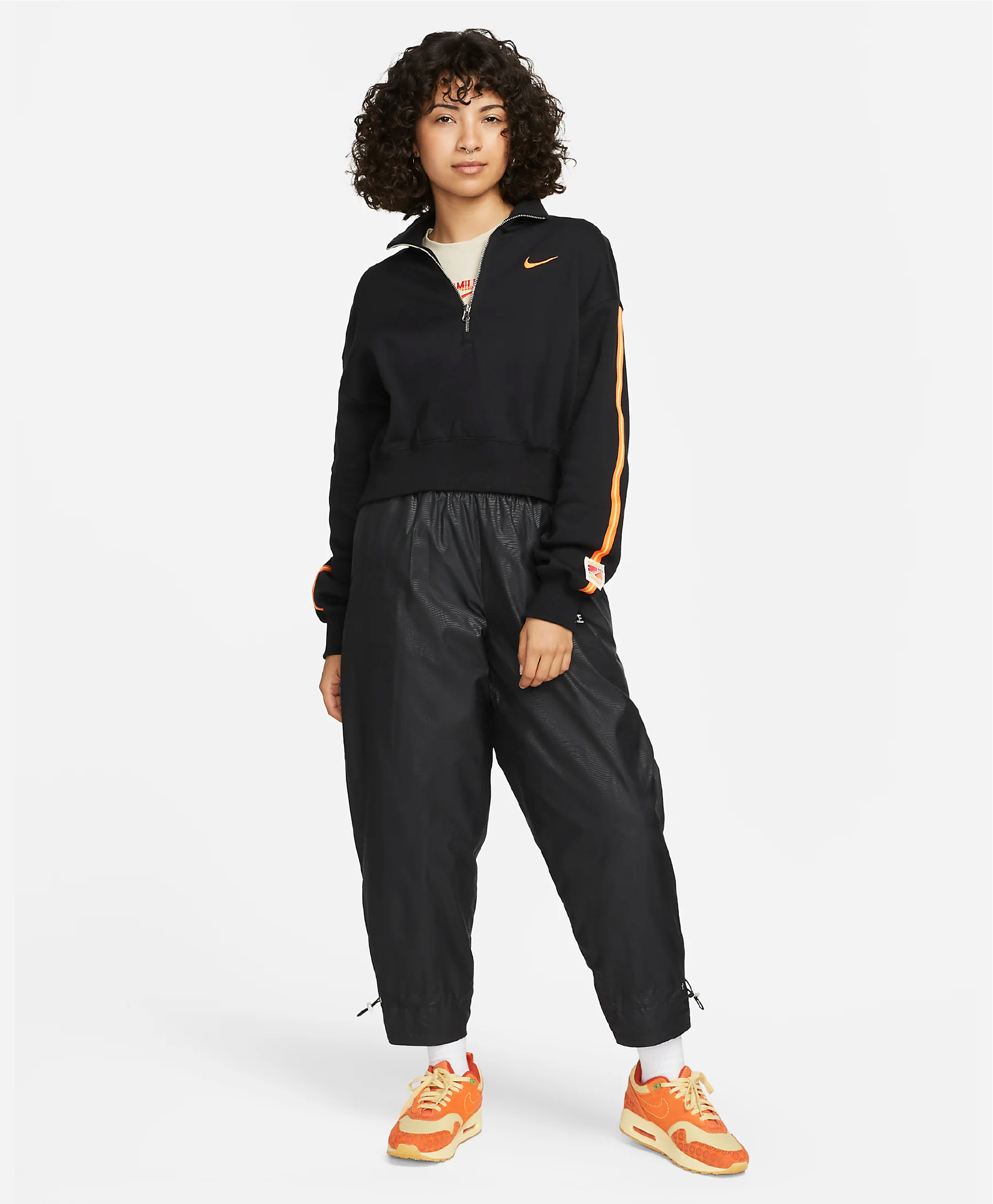 Inspired by the well-known Mexican style of woodcut art, I created a visual identity rooted on simple motifs and playful patterns that, in collaboration with the team, was individually applied to all products of the collection — from the shoebox to the campaign material.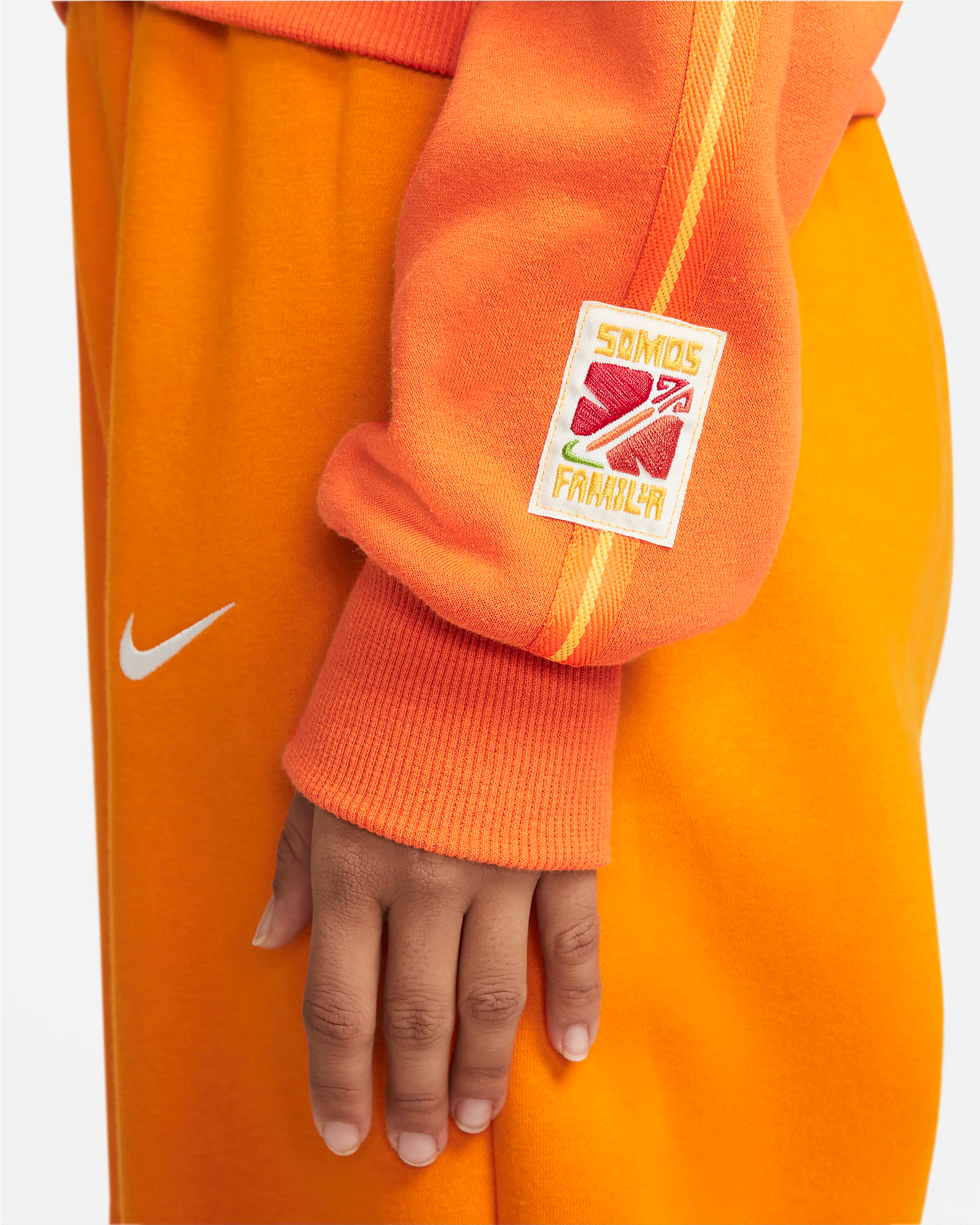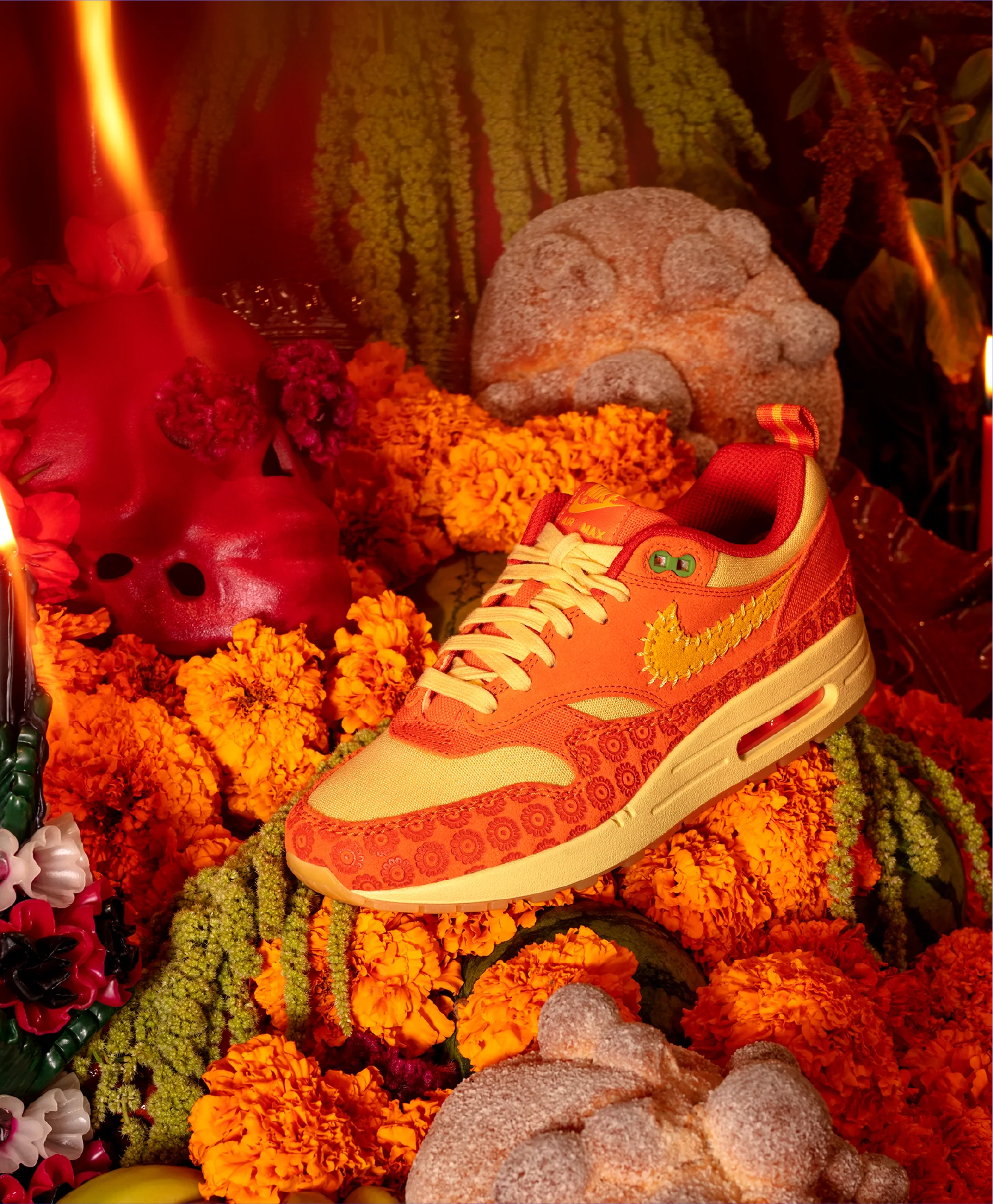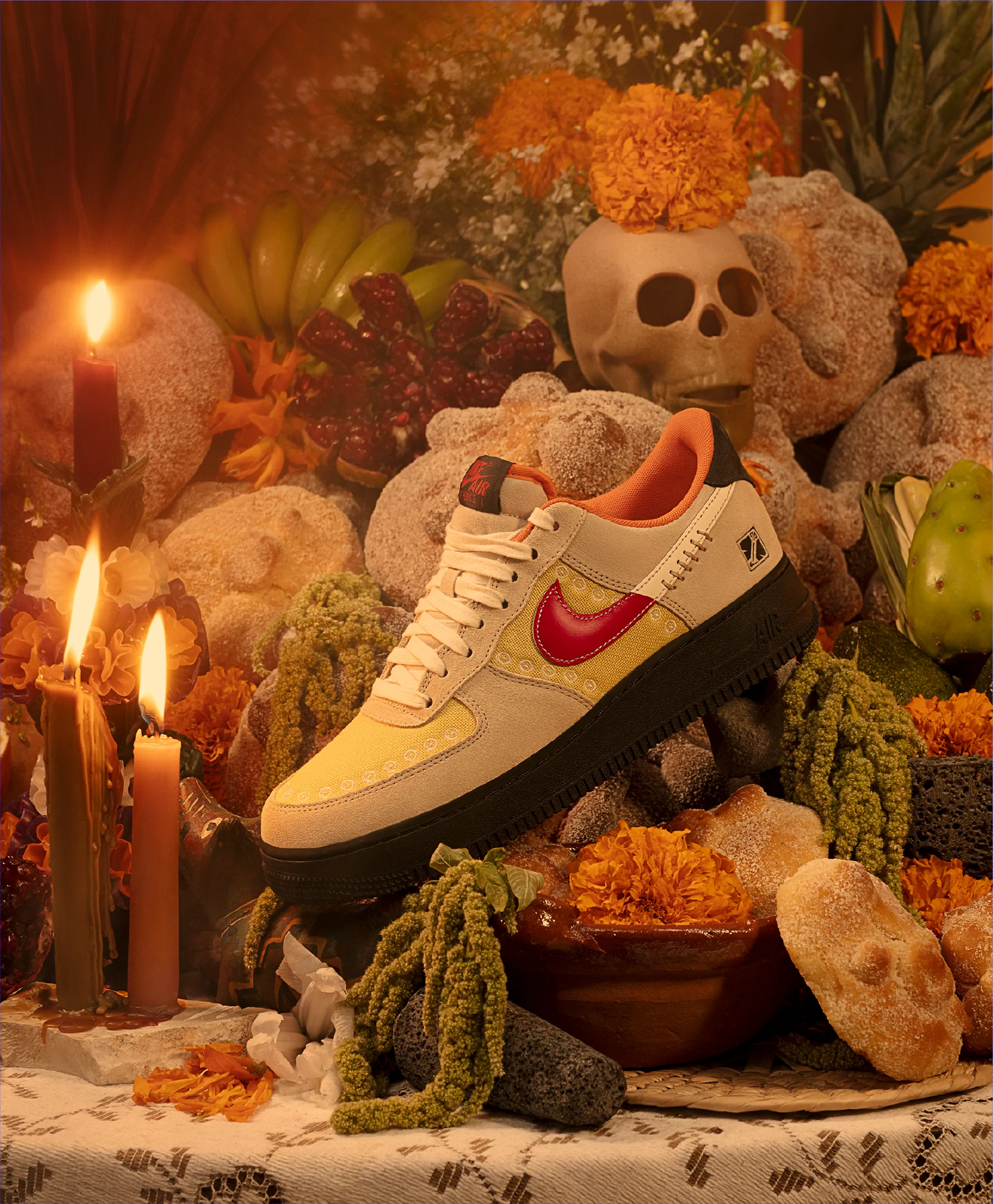 The visual language took inspiration from the rich cultural expression of this holiday, which transcends cultural, historical and religious barriers and celebrates syncretism in its most throughout form. Each shoe represents one of the traditional "ofrendas" and are connected by the emblematic marigold flower, as well as the butterfly, a symbol of transformation and metamorphosis.
The "split" visual, seen across all brand hits, are a nod to how the Dia de Muertos bridges the gap between the living and the dead.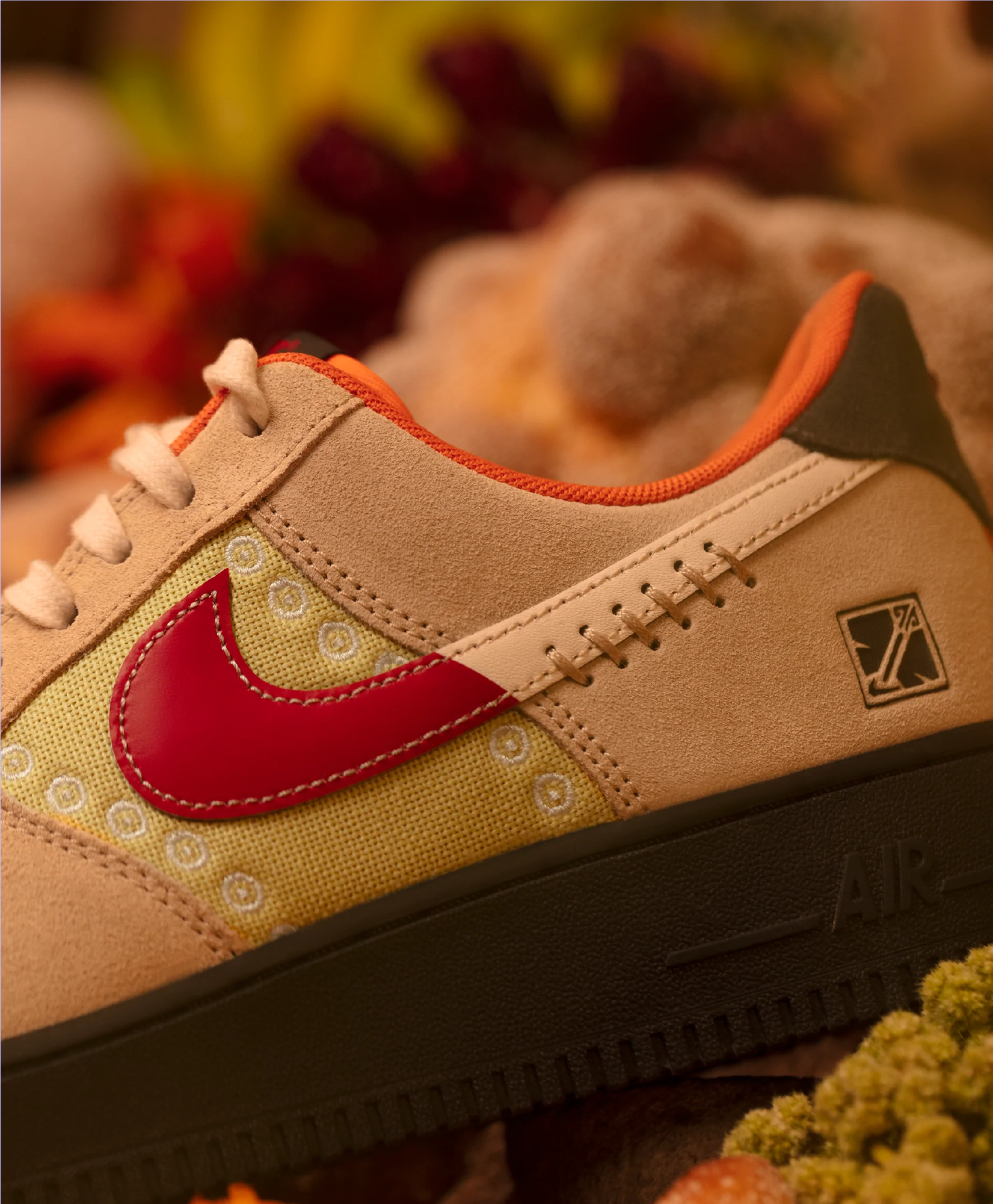 Project developed in collaboration with the Nike GEL team.
Photography: Nike and Nike.com